Today continues this very special Holiday Gift Guide, that is child loss/ infertility – friendly. To catch up on the Holiday Gift Guide click below.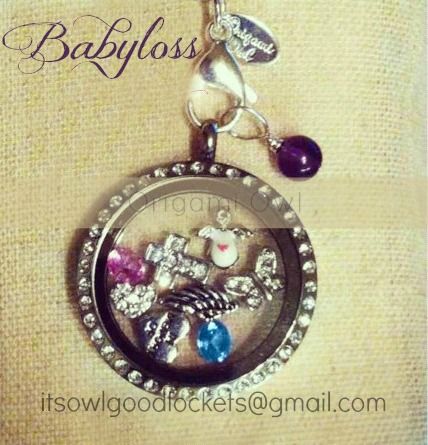 About the shop: I am Stephanie. I am Mom to 4 children, three of which live in Heaven. As a SAHM I enjoy hanging out with my hubby and son, doing various craft/art projects, running a support page on FB, and working my Origami Owl business. Origami Owl offers lockets and charms that you choose from to tell your story. I was drawn to this company as a wonderful way to share my babies with the world through a personal keepsake.
Stephanie is offering a FREE charm to anyone that orders from her and mentions that you found here through this Holiday Gift Guide. Contact her at itsowlgoodlockets@gmail.com.
:::
Miscarriage Jewelry / Fertilty Jewelry
About the shop: When Kimberly McIntyre lost her second baby to miscarriage, the grief overwhelmed her. It pulled her under, and she felt as she would never resurface. She created La Belle Dame's line of Miscarriage Jewelry in 2002, the first of its kind, as a way to process her own grief and to extend acknowledgement and compassion to other grieving mamas by providing them with a means to celebrate their little ones. Each of La Belle Dame's miscarriage jewelry pieces is handcrafted and unique, to comfort and lend strength to grieving mothers and to honor and celebrate the lives of babies gone too soon.
LaBelleDame.com also offers a full line of fertility jewelry to lend support, strength and hope to couples who are trying to conceive. Trying to conceive can be an emotional rollercoaster, as month after month, we wait for the two lines to appear and for our dreams to be made tangible. We wait to hear the exciting news of a new baby's arrival… Our fertility jewelry was designed to help support parents through this struggle and have a touchstone of intention amd hope in a difficult time.
Kimberly is also offering a 15% discount to all Still Standing readers. Use discount code STANDING15 at checkout.
:::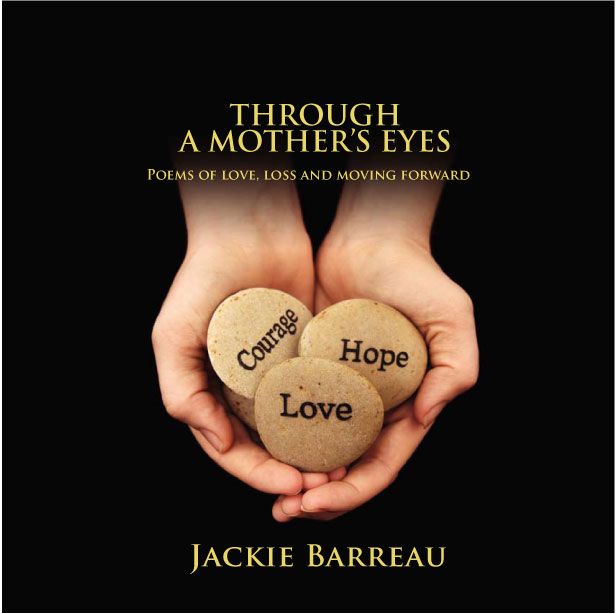 About the book: How would you cope with losing not one, but two young children within three months of each other? This author did, and her inspiring story is weaved throughout the poems and quotes she has written. Based around grief and loss, this collection features breath taking images and honest, powerful, yet poignant verse. This mothers love and devotion for her sons and her family, will leave you appreciating life.
For international orders, visit here.
I'm small, but scrappy! I have a fierce passion for my family, friends and life in general…I'm a military spouse who has battled infertility for over 13 years, as well as the loss of two babies gone too soon. I love to laugh, and am grateful for every second I celebrate with the ones I love. You can find me at my blog Lori Does Maryland or on Facebook Lori Mullins Ennis or on The Twitter here Lori M. Ennis